Varren's Scalp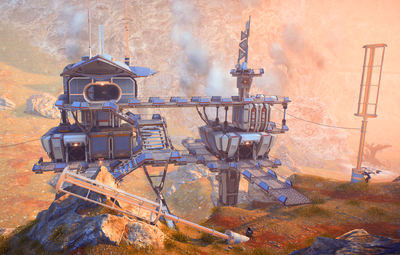 Varren's Scalp is an area on Kadara and home to the wind farm that powers Kadara Port.
Notable locations in Varren's Scalp include:
The following missions take place or are acquired at Varren's Scalp:

The Kett Shuttle model can be purchased from Thrasia.
Outside the building where Thrasia is located, at the end of a long walkway connected to the building, Ryder can climb up onto a tall structure to scan a very well hidden Adapted Initiative Core Tech for +100 Milky Way RD.