Update 1.10
This was the last official update for singleplayer. Unlike prior fixes, this was not called a patch but an update. Multiplayer was still going to be updated over time but no new content or fixes to existing singleplayer would be implemented.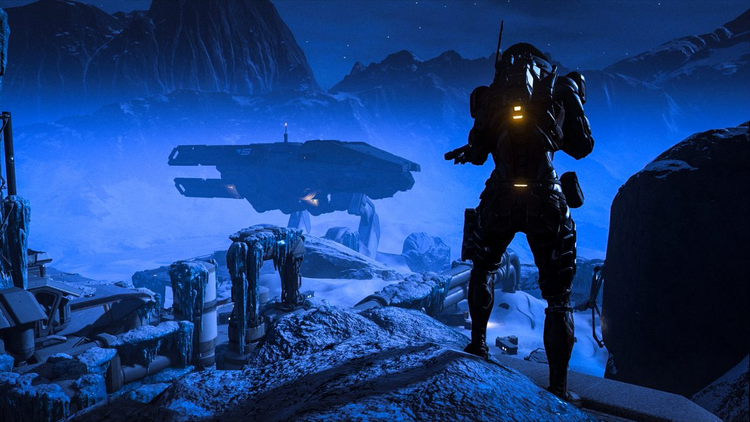 Since the release of Mass Effect™: Andromeda, we've worked hard to address feedback from our community. From improving animations to expanding customization options, we looked to respond to your concerns, and build on what you loved.
With each patch, you let us know we were heading in the right direction, and we're grateful to everyone who joined us on this journey. We're proud of what we created, and we hope you enjoyed it as well.
Early in development, we decided to focus Mass Effect: Andromeda's story on the Pathfinder, the exploration of the Andromeda galaxy, and the conflict with the Archon. The game was designed to further expand on the Pathfinder's journey through this new galaxy with story-based APEX multiplayer missions and we will continue to tell stories in the Andromeda Galaxy through our upcoming comics and novels, including the fate of the quarian ark.
Our last update, 1.10, was the final update for Mass Effect: Andromeda. There are no planned future patches for single-player or in-game story content.
Veteran ranks of characters will only drop after all characters of that rarity have been unlocked to rank 10.
Naladen explosion now deals damage when Cryo or Incendiary Ammo are equipped.
Fixed issue where Dwindling Supplies and Empty Resupply mission modifiers would not function correctly if a player left the game.
Fixed issue where Bulwark, Siphon, and Concussive variants of pistols and sniper rifles would prime enemies too slowly when using special ammo.
Fixed issue where using Supply Pack Transmitter would reduce spare ammo if Empty Resupply mission modifier was active.
Using First Aid with Supply Pack Transmitter no longer heals enemies.
Fixed issue that caused screen to blink red/yellow when using Siphon and Bulwark weapons.
Rank XIV Common Characters are no longer displayed as Rank XV