Skeldah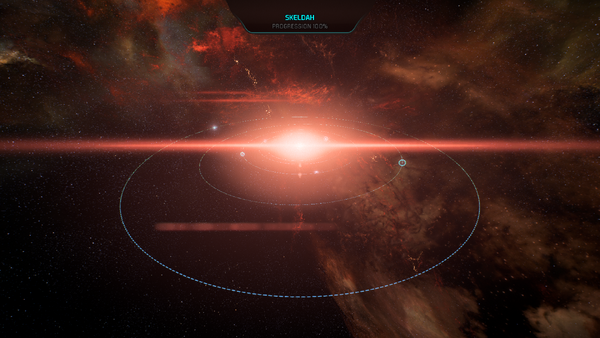 Skeldah is a star system located in the Heleus cluster.
There is an anomaly in this system related to Meridian: The Way Home. Scanning reveals a Scourge Formation.
Spatial anomaly related to the Scourge
Dark energy discernable from gravitational and radiation effects
Composition: Ice, mineral debris, element zero, unknown materials
An unusual cluster of micro-distortions in space-time have created this formation in the Scourge. A probe launched into the center of the formation may discover more data.
After three data capsules are collected, the remaining four formations will only yield XP.