Salvage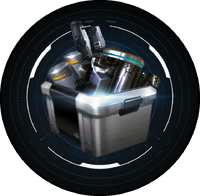 Salvage is a type of resource.
There are three groups, Low Value, Moderate Value, and High Value. Each salvage item belongs to a specific group and has a fixed base price.
Low Value Salvage – 20 or 40 credits
Moderate Value Salvage – 50 or 100 credits
High Value Salvage – 100 or 200 credits
Salvage has no practical use for Ryder in the field but can be sold to merchants for a tidy profit.
A decent amount of random Salvage is available for free using the Tempest to scan anomalies. For a complete list of anomalies that give rewards, see Tempest Scanning Rewards.